Jun 30, 2021 02:52 PM Central
Kerry Todd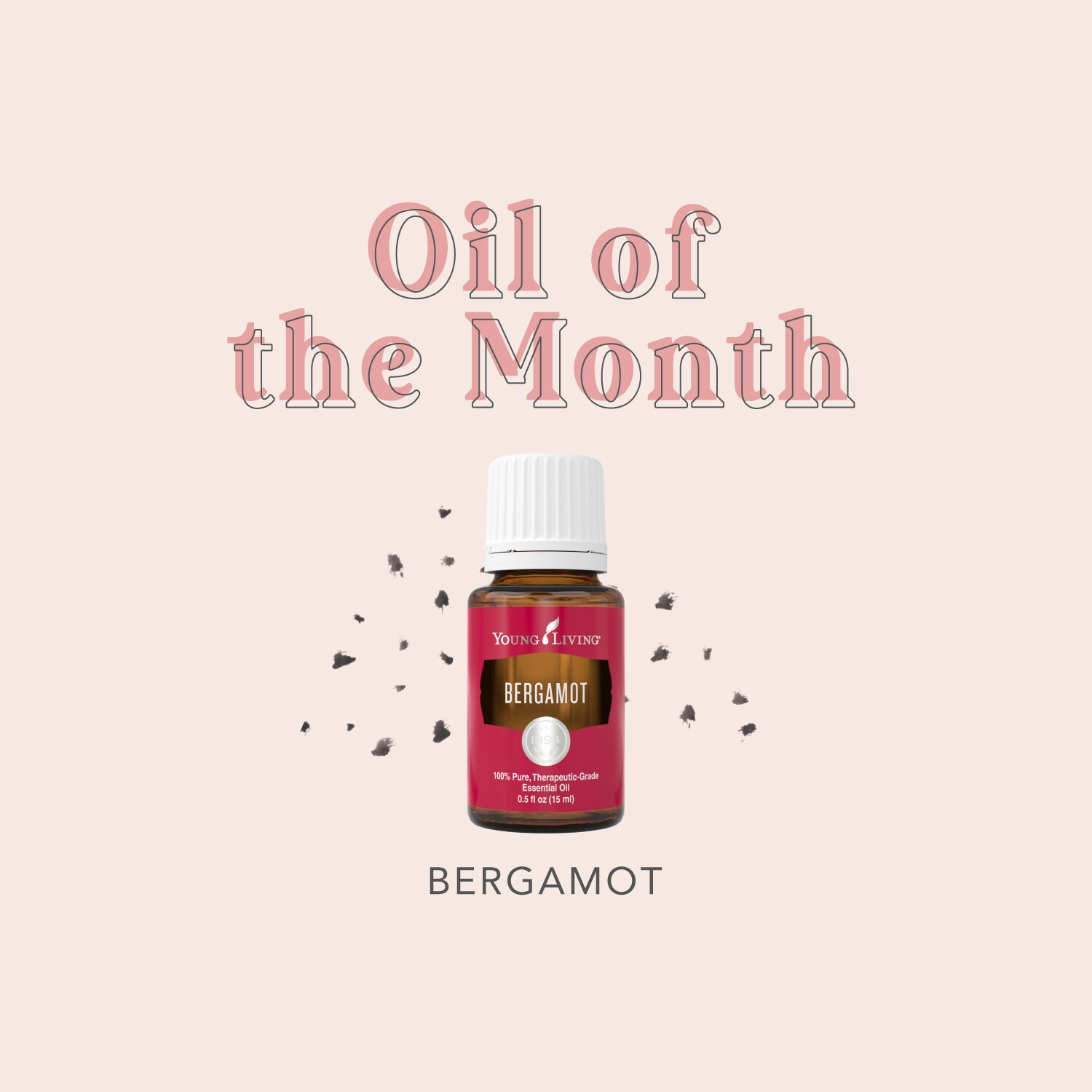 Each month we focus on using an oil every day to help us in accomplishing our goals. For July this year, we will be focusing on a calming, citrusy oil that helps invite a sense of calm and serenity into our days! Join us in choosing a method of application and simply getting this oil on and around you every day in July! My goal is to use up an entire bottle for my personal use!
Bergamot Essential oil
Nickname: The Harmonizer
Description: Bergamot has a woodsy, sweet, citrus aroma that is so wonderful diffused for helping to lift our moods, decrease stress, and support the respiratory system. It is used in Earl Gray tea to give it that distinctive "ahhhh" factor and has been studied for it's properties to lower cortisol (stress hormone) and to lower the body's sympathetic nervous response (fight/flight/freeze). It is such a wonderfully calming oil!.
When it comes to skincare, bergamot helps combat oil production, acne & psoriasis. Bergamot is also a huge component for many perfumes due to its ability to balance the mix of aromas and harmonize all of the essences. Some of our favorite pairings are:
Bergamot + White Angelica

Bergamot + Sacred Frankincense

Bergamot + Stress Away

Bergamot + Vetiver
Home: Morocco, Italy
Some key constituents: Limonene, Linalyl Acetate
Ways to use:
Diffuse with lavender, frankincense and myrrh for an incredibly grounding aroma that helps to release our worries, especially when paired with prayer or meditation.

Add to your moisturizer or glow serum (2oz dropper bottle, 10 drops frankincense, 10 drops sandalwood, 10 drops bergamot, carrier oil)

Make a roller from the ideas above and apply it frequently throughout the day. Apply over the heart, wrists, neck, chest as desired.

Remember to use EVERY day for the most benefits!
Bergamot is also found in: Dream Catcher, Gentle Baby, Gratitude, Harmony, Joy and Progessence Plus oil blends, Sensation Bath & Shower Gel and Hand & Body Lotion, Relaxation Massage oil and Rose ointment, among other products.
Are you with us? Are you ready to use Bergamot to harmonize your mind, body and spirit this month?
May 6, 2021 06:50 PM Central
Kerry Todd